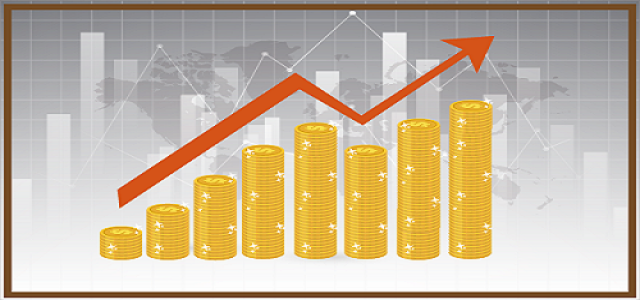 The Asia Pacific concrete admixture market is anticipated to register close to 55.07% of the global industry share by 2027. This is due to the expanding construction sector in the region on account of the growing population as well as the industrialization and urbanization. The rising rate of migration and consumer spending has also made way for a higher need for housing facilities.
Get sample copy of this research [email protected] https://www.gminsights.com/request-sample/detail/1459
The MEA concrete admixture market size is slated to expand at a 6.6% CAGR up to 2027. This is owing to the higher government spending seen in Egypt, Saudi Arabia, and the UAE for infrastructure development. There is also a noticeable rise in the number of government initiatives on social infrastructure and green building construction across the country. For instance, in September 2020, Dubai Future Foundation teamed up with Dubai Municipality to launch the Future of Construction Tech Program, a new initiative for deploying cutting-edge technologies in the construction sector.
Higher spending towards sustainable urban development will enhance the concrete admixture market share in the coming years. Construction sector plays a crucial role in the long-term development of the economy and in this regard, numerous governments across several regions in the world are focusing on substantial investments in major infrastructure projects. To back the same with an instance, the Belt and Road Initiative led by China is a distinguished infrastructure project in the construction industry, which aims at connecting China with 65% of the global population.
Concrete admixtures offer the reduction of high carbon concrete components without changing their desired characteristics. Furthermore, the construction sector in the U.S. and the Middle East is witnessing significant expansion with the rise in restructuring activities, further fueling the need for bulk concrete admixtures. For instance, the Middle East government substantially invested in the development of the Al Maktoum International Airport in Dubai, which is spread over 21 square miles.
Demand for retarder concrete admixtures is expected to cross USD 2.17 billion by 2027 owing to their increasing presence in areas of high-temperature concreting to amplify the setting time and lower the hydration of cement. These materials not only curb the concrete setting rate but also delay the initial set time to keep it workable during placement. Besides, they limit the accelerating effects on the concrete setting caused by harsh environmental conditions to offer ease of placing & finishing.
Global remuneration from non-residential applications is likely to cross USD 7.01 billion by 2027 due to the increasing development of facilities like medical & retail shopping centers, amusement parks, educational hubs, and hotels. Several governing bodies in emerging nations are also coming up with incentive schemes and tax reductions to support non-residential construction across their respective countries.
Get this report Customized to your Requirements @ https://www.gminsights.com/roc/1459
Some Point from Table of Contents:
Data Tables
TABLE 1 Global concrete admixture market estimates and forecast, 2017 – 2027, (Kilo Tons) (USD Million)
TABLE 2 Global superplasticizer concrete admixture industry volume by application, (Kilo Tons), 2017 - 2027
TABLE 3 Global superplasticizer concrete admixture industry revenue by application, (USD Million), 2017 – 2027
TABLE 4 Global accelerator concrete admixture market volume by application, (Kilo Tons), 2017 - 2027
TABLE 5 Global accelerator concrete admixture industry revenue by application, (USD Million), 2017 – 2027
TABLE 6 Global retarder concrete admixture industry volume by application, (Kilo Tons), 2017 - 2027
TABLE 7 Global retarder concrete admixture industry revenue by application, (USD Million), 2017 – 2027
TABLE 8 Global water reducer concrete admixture industry volume by application, (Kilo Tons), 2017 - 2027
TABLE 9 Global water reducers concrete admixture market revenue by application, (USD Million), 2017 – 2027
TABLE 10 Global air entraining mixture concrete admixture source market volume by application, (Kilo Tons), 2017 - 2027
TABLE 11 Global air entraining mixture admixture source market revenue by application, (USD Million), 2017 – 2027
TABLE 12 Global fly ash concrete admixture industry volume by application, (Kilo Tons), 2017 - 2027
TABLE 13 Global fly ash concrete admixture industry revenue by application, (USD Million), 2017 – 2027
Browse complete Table of Contents (ToC) of this research report @
https://www.gminsights.com/toc/detail/concrete-admixtures-market