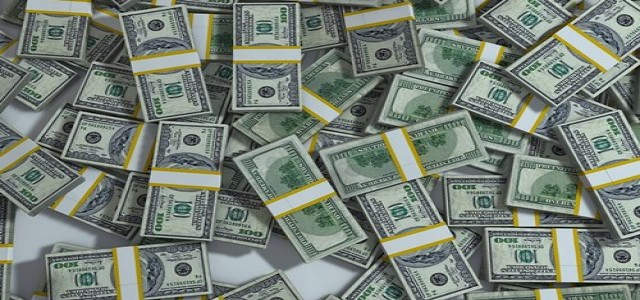 United States' largest cryptocurrency exchange, Coinbase Global, Inc., recently announced that recent private market transactions pushed the company's valuation to about USD 68 billion this year ahead of planned listing.
San Francisco-based Coinbase's potential listing comes along the heels of bitcoin making it to the headlines after its value reached an all-time high last week, which then fell after investors consolidated gains and India proposed plans to ban cryptocurrencies.
A regulatory filing in February drew attention towards Coinbase's finances since its establishment in 2012, showing that it turned in profits last year as bitcoin flourished, cited credible sources.
Previously, Coinbase was valued at around USD 8 billion in its last private funding round in October 2018, confirmed sources. The recent announcements indicate a 13-fold jump in the company's valuation in few months.
The latest filing from Coinbase also boosts the confidence that the landmark listing will be approved by regulators. If successful, it would represent a milestone for cryptocurrency advocates competing for endorsement of a sector that has struggled to gain the trust of regulators, mainstream investors, and the general public.
The latest developments could also be seen as an implicit approval of assets traded on the company's platform that currently boasts of 43 million users in over 100 countries. However, Coinbase in its latest filing did not show any signs of receiving approvals from regulators which would enable it to trade cryptocurrencies that have been labeled as securities in the United States, cited sources with knowledge of the matter.
The digital currency exchange giant confidentially submitted paperwork with the US Securities and Exchange Commission to go public in December 2020.
If reports are to be believed, the company is looking to choose the direct listing path instead of the traditional initial public offering approach, meaning that the organization is not selling any shares in advance during its debut, which isn't the case with IPOs.
Source Credits –
https://www.moneycontrol.com/news/business/commodities/natural-gas-futures-down-0-70-to-rs-183-10-per-mmbtu-ahead-of-inventory-report-6662461.html