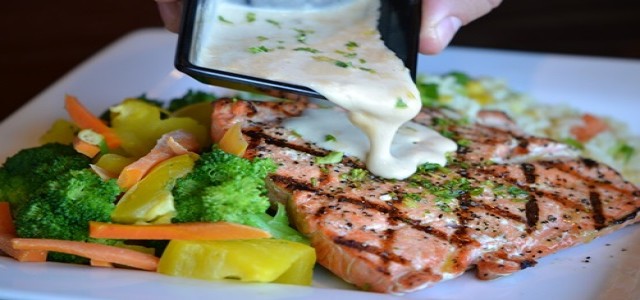 Cargill- a leading American food corporation has reportedly launched the SeaFurther Sustainability initiative in a bid to help aqua farmers to increase the amount of sustainable seafood that renders less environmental impact.
Notably, the initiative forms a part of the company's carbon commitment that involves the reduction of greenhouse gas emissions by nearly 30% per ton of food by the year 2030. SeaFurther focuses on saving nearly two billion kilograms of carbon dioxide by 2030 which is equal to removing over 400,000 vehicles from the road.
According to Pilar Cruz, President and Group Leader of Cargill Aqua Nutrition, the consumption of seafood has grown multiple folds in the last couple of years. The company aims at meeting the demand while reducing environmental impact. Cargill is working closely with farmers to source sustainable ingredients, enhance farm productivity while ensuring farm welfare.
It is worth mentioning that the SeaFurther program will at first start with salmon farmers, who are focused on the integral role they play in ocean stewardship while addressing the sustainability of food products, primarily with relation to climate change.
In addition to the above, the novel initiative has set the goal to reduce the carbon footprint of farmed salmon by 30% through 2030. This is because feed is responsible for nearly 90% of the environmental footprint of salmon. The three main areas where Cargill will be focusing to reduce the carbon impact is – sourcing, maximizing, and caring.
Elaborating further on how Cargill plans to source sustainably, the company will work with its suppliers to grow responsibly- sourced ingredients and supply chain, finding ways to reuse by-products like fish trimmings.
Citing reports, the food giant will also inform consumers regarding how their protein was raised along with animal welfare. Moreover, SeaFurther aims at safeguarding farmed fish via nutrition solutions that will protect and support animal health, reducing the use of resources along with the impact on the ocean.
Source Credit: https://www.fareasternagriculture.com/live-stock/aquaculture/cargill-partners-with-farmers-to-reduce-carbon-footprint-of-fish-farming-and-protecting-oceans