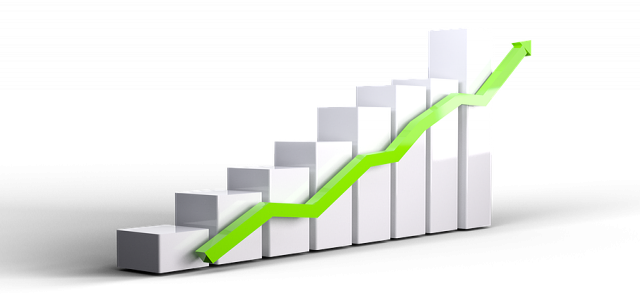 The Asia Pacific diesel gensets market size is set to record substantial gains over the next few years, with upcoming smart city development and smart grid deployment projects. The Asia Pacific region has experienced tremendous growth over the past few decades in terms of population expansion, urbanization, and industrial development. These trends in turn have created a massive demand for reliable and uninterrupted power supply as well as backup power devices such as diesel generator sets or gensets. In the coming years, this demand will be further accelerated by smart city development projects that rely on connected, automated intelligent electronic devices with advanced control capabilities.
Get sample copy of this research report @ https://www.graphicalresearch.com/request/1263/sample
Also, an exponentially increasing amount of data generated, and subsequently growing number of data centers will augment the need for these equipment. In July 2019, China Mobile International (CMI) had built a new data center in Singapore powered by an N+1 diesel generator configuration with 24-hour fuel storage under full load.
Following are some of the major trends driving the technology demand.
Standby diesel gensets to gain traction
Diesel gensets can be classified as peak shaving, standby, and prime or continuous based on their operation. Standby diesel gensets are experiencing a strong demand across emerging Asia Pacific economies due to inadequate power generation infrastructure and frequent grid disruption.
The past few years have witnessed a growing emergence of construction sites, mines, and oil and gas fields to remote locations which often lack optimum power infrastructure. The development of extensive distribution networks and channels in recent years have provided remote and off-grid areas with a greater access to backup and power equipment.
Growing use of commercial diesel gensets
Diesel generator sets are extensively used in residential, commercial, as well as industrial applications. The demand for commercial diesel gensets is expected to grow substantially in the near future on account of growing urbanization and rapid expansion of special economic zones (SEZs) across Asia Pacific.
With growing digitalization, the number of data centers has surged considerably in recent years, which has created a demand for reliable and efficient power generation and backup systems. High utilization of the equipment in hospitals, hotels, resorts, airports, agriculture, and forestry will bolster the industry outlook.
Increasing number of data centers in India
The diesel gensets market in India is anticipated to experience notable growth, with growing occurrences of power grid failure and energy deficiency. The regional product demand can be attributed to expansion of residential, commercial, and service sectors.
With rapid population growth, urbanization, and industrialization, the country is expected to invest substantially in development of new infrastructure and data center solutions. Diesel gensets are suitable for operation in off-grid and remote areas such as hill stations and islands. The Indian government has undertaken numerous initiatives to promote economic diversification which will complement the regional outlook.
Future trends in diesel genset development will likely be driven by the need for sustainability in the energy and power sector. A constant demand for reliable and uninterrupted power supply will certainly boost the product deployment over the next few years. Manufacturers are constantly innovating to bring advanced solutions to the market and gain a competitive edge.
Request for customization @ https://www.graphicalresearch.com/request/1263/customize-this-report
Cummins, Honda, Yamaha, Atlas Copco., C&S Electric, Caterpillar, Ashok Leyland, Kirloskar, Escorts Group, Briggs & Stratton, Generac, Powerica, Sterling Generators, and Ingersoll-Rand are some of the prominent diesel genset manufacturers in Asia Pacific.
Table of Contents (ToC) of the report:
Chapter 2. Executive Summary
2.1. Asia Pacific diesel gensets market 3600 synopsis, 2015 – 2026
Chapter 3. Asia Pacific Diesel Gensets Market Insights
3.1. Industry segmentation
3.2. Industry landscape, 2015 – 2026 (USD Million)
3.3. Industry ecosystem analysis
3.3.1. Vendor matrix
3.4. Innovation and sustainability
3.5. Regulatory landscape
3.6. Industry impact forces
3.6.1. Diesel Gensets Market Growth drivers
3.6.2. Industry pitfalls & challenges
3.7. Porter's analysis
3.8. Growth potential analysis
3.9. Competitive landscape, 2019
3.9.1. Strategy dashboard
3.10. PESTEL Analysis
Browse complete Table of Contents (ToC) of this research report @ https://www.graphicalresearch.com/table-of-content/1263/asia-pacific-diesel-gensets-market
About Graphical Research:
Graphical Research is a business research firm that provides industry insights, market forecast and strategic inputs through granular research reports and advisory services. We publish targeted research reports with an aim to address varied customer needs, from market penetration and entry strategies to portfolio management and strategic outlook. We understand that business requirements are unique: our syndicate reports are designed to ensure relevance for industry participants across the value chain. We also provide custom reports that are tailored to the exact needs of the customer, with dedicated analyst support across the purchase lifecycle.